Skill Training And Coaching


TAILORING TRAINING CENTRE
Trained hands lead to edified individuals. AIDER has special training centres for teaching tailoring to the migrant workers. When these workers arrive in their destination state, most of them end up in underpaid working conditions and jobs due to lack of any basic skills. AIDER puts thrust on the skill development of these workers so that they can engage in gainful employment in the Garment Industry.
Our approach is to coach and instruct the students to bring out the best of their abilities. Children often need a helping hand when it comes to identifying their strength. We help these underprivileged children in identifying these strengths and amplifying them to make these children come out flying with colors. At AIDER, we nurture intelligence with passion and dedication. We provide free quality education to the poor children of our society . Our tuition teachers are brilliant and work hard on the overall development and tutoring of each and every child.

We Believe In All Round Development Of Each Child. Therefore, We Encourage Our Children To Participate In All Activities And Provide Them With All The Necessary Resources
AIDER provides free computer certificate courses to underprivileged students and children of garment workers. They are trained by experts of the field who also provide them practical training for hands-on experience. Expert trainers and faculty make sure the students receive the best knowledge of computer. The tenure of this course is 3 months & 6 months advance course and they get certificate after the completion.
AIDER generates employment to our pupils. Some of our students are working in superlative corporate, NGOs , Airlines, automobile Industry, food industry apparel Industry . Computer training become the vital part education system that can be used for online education & research. With the help of the internet, students can find useful information about their projects, assignments and also can take useful help from other researchers as they store & organize their research materials in computers. Therefore, some students are doing advance diploma after completion of basic computer course from our organisation.
We also organise monthly medical and nutritional camp for the students and the community.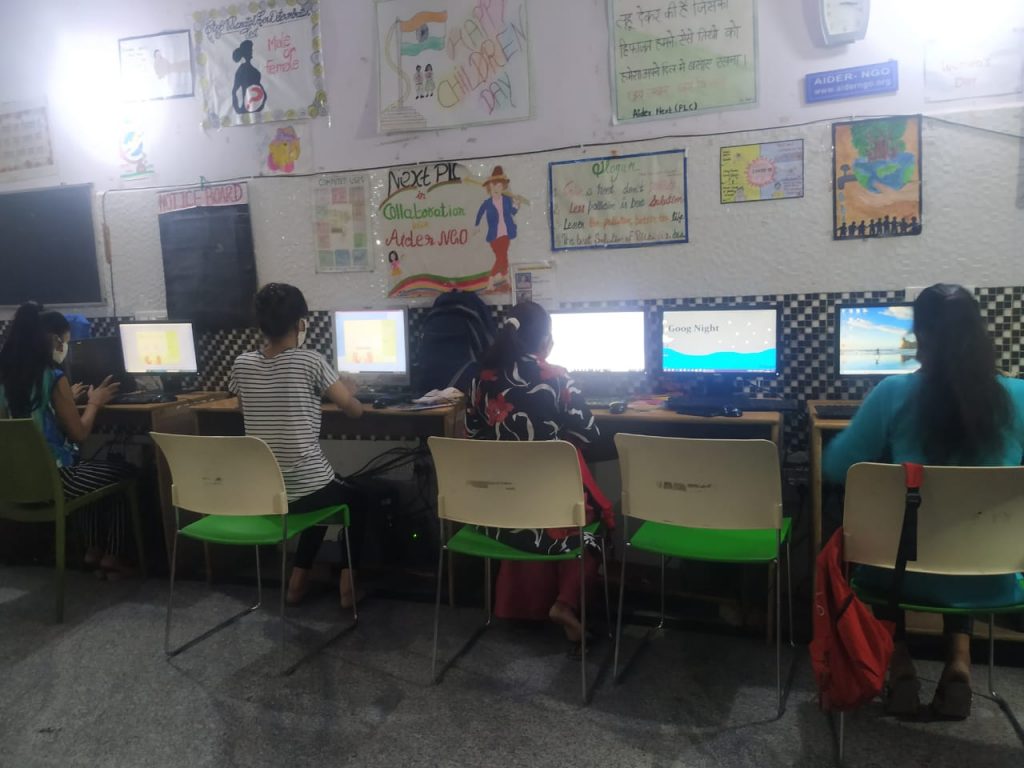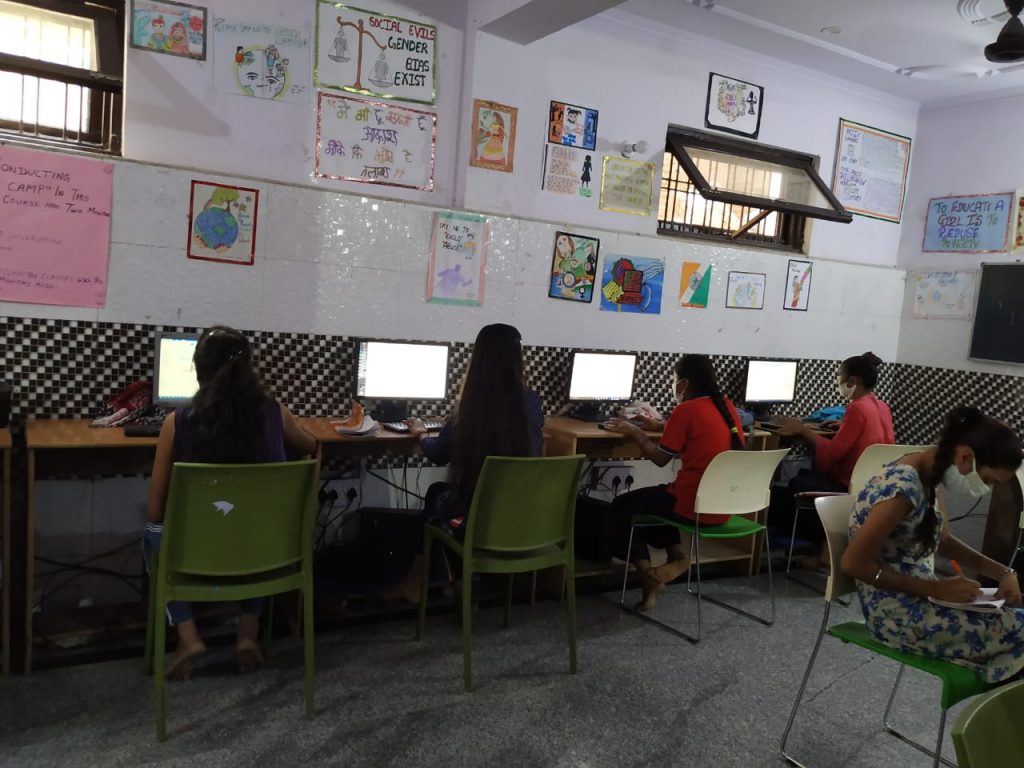 Little buds need proper nurturing to grow into healthy citizen who contribute towards nation building. AIDER is committed to this cause.
We prepare children for formal education and provide them English medium, through the analysis of concepts, customized resource kits and use of technology and holistic education. We provide free breakfast, fruits, biscuits and proper lunch to all of them so that they can get enough calories. We are working for women empowerment and particularly for homeworkers, apparels factory workers and migrant labourers. Our focus is upliftment of underprivileged migrant families.
The most obvious reason why you should learn martial arts is that it teaches you how to defend yourself. It is undeniable that there is violence in the world. It occurs unexpectedly and without regard for who the victim is! Violence can affect all of us. It is important to be prepared for such occurrences, and the crux of training is to learn fighting skills.
AIDER is very much concerned to the safety of girls. We provide the classes of Mix Martial Arts free of cost to our female students, Mr Ashish Srivastava is  black belt and gold medallist trainer for the self-defence classes.


Multiple skill development
Overall development is a concept that includes both physiological and psychological development of a child, along with instilling the aspects of communication skills, learning, emotional, moral and social values.
AIDER believes in holistic development and transformation of community. We conduct Motivational classes , self defense  classes, counselling sessions, Painting Classes, Yoga, Music/Dance short courses and mehndi classes for the children and the homeworkers.